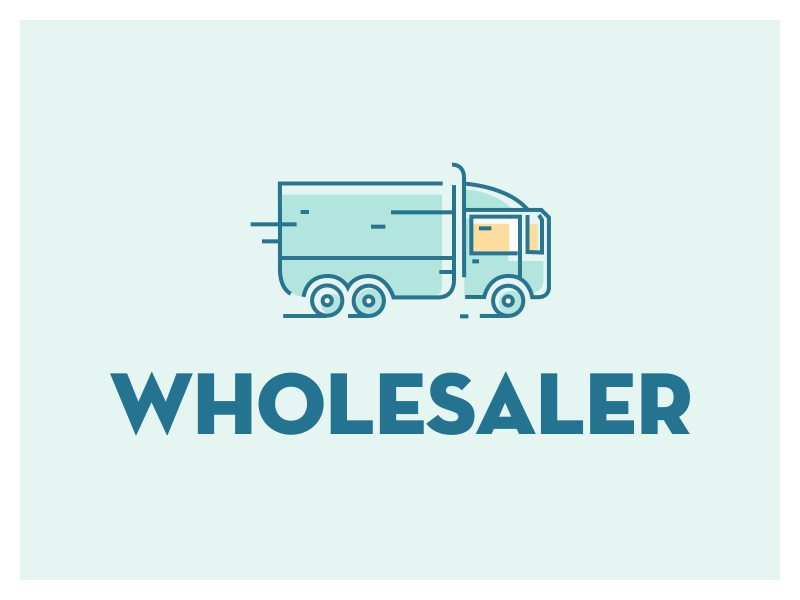 In the global hearing aid market, we offer hearing aids for small and medium-sized hearing aid retailers. It is more difficult for retailers who are just starting to find sources of supply. So we wrote this article considering your problem. I hope it will help you.
---
1. Why Choose Hearing Aids Wholesale
When you decide to sell your hearing aids, whether you sell them online or online. You must have a batch of goods in your hand. However, as a retailer, the first order quantity often fails to meet the manufacturer's minimum standards. So you need a wholesaler to provide you with the source of supply.
The target customer of the wholesaler is the retailer, who needs to
wholesale
hearing aid products in bulk to fill their display stand. This business model, whether in the past or the present, continues to this day without any downward trend.
The rise of online shopping, although not requiring physical storefronts. But it is also necessary to hoard some goods. With the wholesaler, you can directly hand over the orders you get to the wholesaler. Finally, let the wholesaler send it to the customer. This is a very useful mode.
So if you want to run a hearing aid store, your first step is to choose a suitable wholesaler.
2. Correct Positioning
First of all, you must first determine your own positioning.
Who is your target customer? Which type of age group has the most purchases?
What kind of target customers are you? Is mainly sold to rich hearing loss patients or sold to general consumption hearing loss patients. If the target customers are those who are richer. Then the hearing aids you sell are definitely well-known hearing aid brands. Then you need more investment costs to order a batch of high-end hearing aids. On the contrary, your target customer is just a group of ordinary people. Then most of the big hearing aids he buys are of average quality.
According to the statistics of hearing loss population, middle-aged and elderly people have more hearing loss. You can order a batch of hearing aids that match their use.
3. Sources Of Hearing Aid Wholesale
Global six manufacturers of hearing aids
Oticon

: Founded in 1904 by Danish Hans Demant to help hearing-impaired wife Camilla. Oticon was later run by his son William Demant and is still owned by the William Demant Holding Group today. Oticon's current philosophy is "people-oriented."
Phonak

: Phonak has always been committed to the development of innovative modern hearing aids - Swiss manufacturers have maintained this standard for nearly 70 years. Always focus on customers, wishes and personal needs when developing new hearing aids.
Widex

: Widex is headquartered in Denmark and has a complete carbon dioxide neutral building. They are a family business founded in 1956. They are known for their breakthrough computer modeling and laser technology custom headphones (CAMISHA housing) and have the first all-digital in-ear hearing aid.
Starkey

: Their philosophy "Hearing is our concern" began in 1967, starting with the founder of William Austin. Starkey has a strong commitment to philanthropy and will donate to the Starkey Hearing Foundation every time he purchases a Starkey hearing aid. Through this foundation, they donated more than 1 million hearing aids to people around the world. Starkey is the only hearing aid supplier in Minnesota in the United States. Starkey is acclaimed for creating the industry's first canal hearing aid and the first custom digital invisible hearing aid.
Signia

: The origins of the Santos Group began with Siemens, which was founded in 1878 by Werner von Siemens. He made a phone call for hearing impaired patients to better understand the conversation on the phone. They are known for releasing the first digital hearing aid with two microphones (directional microphones), the first wireless hearing aid and, more recently, the first waterproof digital hearing aid.
ReSound

: ReSound is a company founded in 1943 and headquartered in Denmark. They are owned by the GN ReSound Group. ReSound is acclaimed for creating new sound processing systems with Wide Dynamic Range Compression (WDRC). They are also the first major hearing aid company to introduce open hearing devices and are still very popular today. Recently, they were one of the earliest hearing aid companies to release iPhone hearing devices.
Chinese hearing aid manufacturer
The famous Chinese hearing aid brand is now mainly providing the cheapest digital hearing aids for hearing patients around the world. It is a supplier of small and medium-sized hearing aid retail outlets. The hearing aid chips are all world class. R&D and production in China have greatly reduced production costs. For hearing aid retailing, lowering costs equals expanding profits. Quality is trustworthy, so we all work with
earsmate
.
Made in China and Alibaba
They are a b2b platform with a variety of hearing aid wholesalers who can choose to cooperate. There are many different types and there are many options. But because this is the third platform, you can't guarantee the quality of the products you get. It is also difficult to guarantee after
sale
Held twice a year, the Canton Fair has many business choices. Also included are hearing aid wholesalers. If you don't know Chinese, it is more difficult to find a hearing aid wholesaler. Not to mention the cooperation.
This is also an option, you can tell the Chinese buyers the type and amount of hearing aid information you need. They will solve everything for you. Of course, you have to pay a part of the expensive commission in return.
4. Considerations For Cooperation
What is the minimum order quantity?
What are the ways to pay when the transaction is processed?
What are the time schedules for shipping and delivery?
How to deal with the damage of goods in the transportation project?
How to solve the quality problems of the products, is there any after-sales service?
Is the quality of the sample the quality at the time of acceptance?
How to deal with price fluctuations?
Will the product be discontinued or out of stock, will you tell me?