Digital and Rechargeable Batteries Best Ric Hearing Aids Price
Lithium Ion battery 30-40 hours , USB Charger , 4 Channel and 16 bands
Digital and Rechargeable Batteries Best Ric Hearing Aids Price
The Earsmate mini discreet 4 Channel and 16 bands digital Ric hearing aid G28D is Rechargeable with lithium-ion batteries, and the batteries give you more than 30 hours of battery life and recharge easily by the DC5V 1A USB charger adapter and USB-Mcro 5PIN cable ,it only need about 4 hours for a full charging if battery power low. You save a lot of disposable batteries cost, battery replacement trouble, as well as keep more environmentally friendly.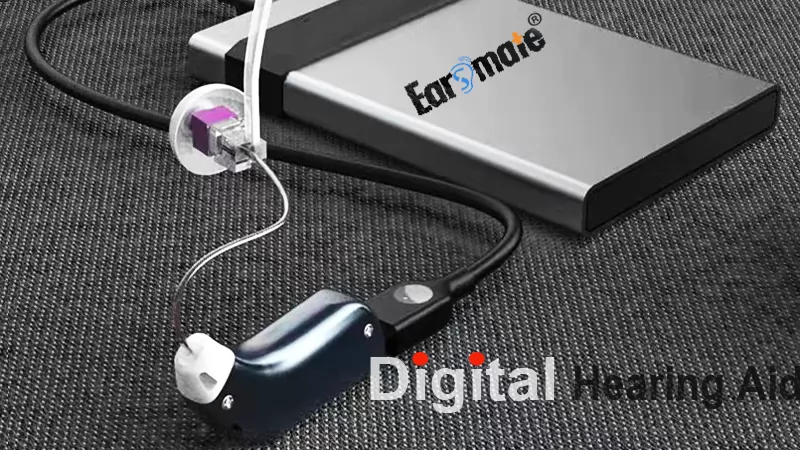 Features:
*Earsmate® 100% new Digital Circuitry
*4 pre-program modes
*115dB sound output fitting for mild to moderate hearing loss
*Rechargeable-charging 4 hours, running 30-35 hours.
*Multi Channels Signal Processing-with several amplification channels, the received sound is divided into different 16 frequency bands for separate analysis, processing and recurring.
*Sound Noise Synchronization Detection Optimization
*Adaptive Noise Reduction to Reduce Background Noise
*Acoustic Feedback Cancellation
*Digital Volume Levels- with prompt tone, clearly know the volume level.
*One Finger Operation-easily change the volume and program, adjust to your listening environment.
*Automatic Memory-if the device is turned off, the program and volume selection always remains the same until changed by the user.
Product diagram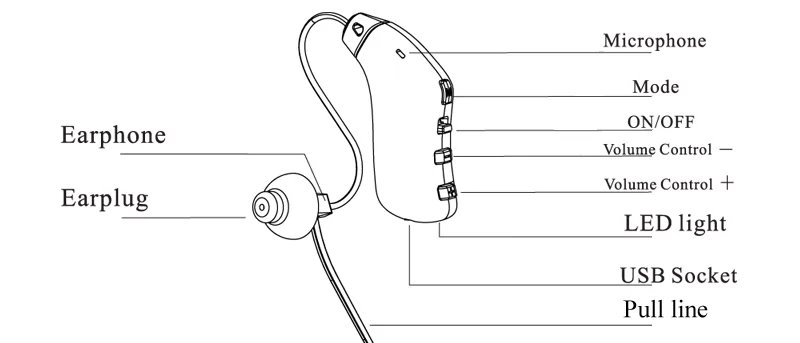 Technical data:
Earsmate® Advanced Ric digital hearing aids for Nice Hearing+ Life

Product

High quality Digital Rechargeable Hearing Aid

model

G-28D RIC

Unit

Peak OSPL 90 ( dB SPL)

115

dB

HAF OSPL 90 ( dB SPL)

110

dB

Peak Gain(dB)

38

dB

HAF Full on Gain (dB)

36

dB

500Hz(%)

1.0

%

800Hz(%)

1.0

%

1600Hz (%)

0.8

%

EQ Input Noise (dB)

19

dB

Digital program mode

Quiet/noise/indoor/outdoor

Color

Silvery Gray / beige

Battery Working Power (DC)

3.7

V

Working current

2.0

mA

Full charging time

4-6

hours

Battery last working time

40

hours

USB Charger(DC)

5

V
Ric rechargeable hearing aid packaging and Accessories: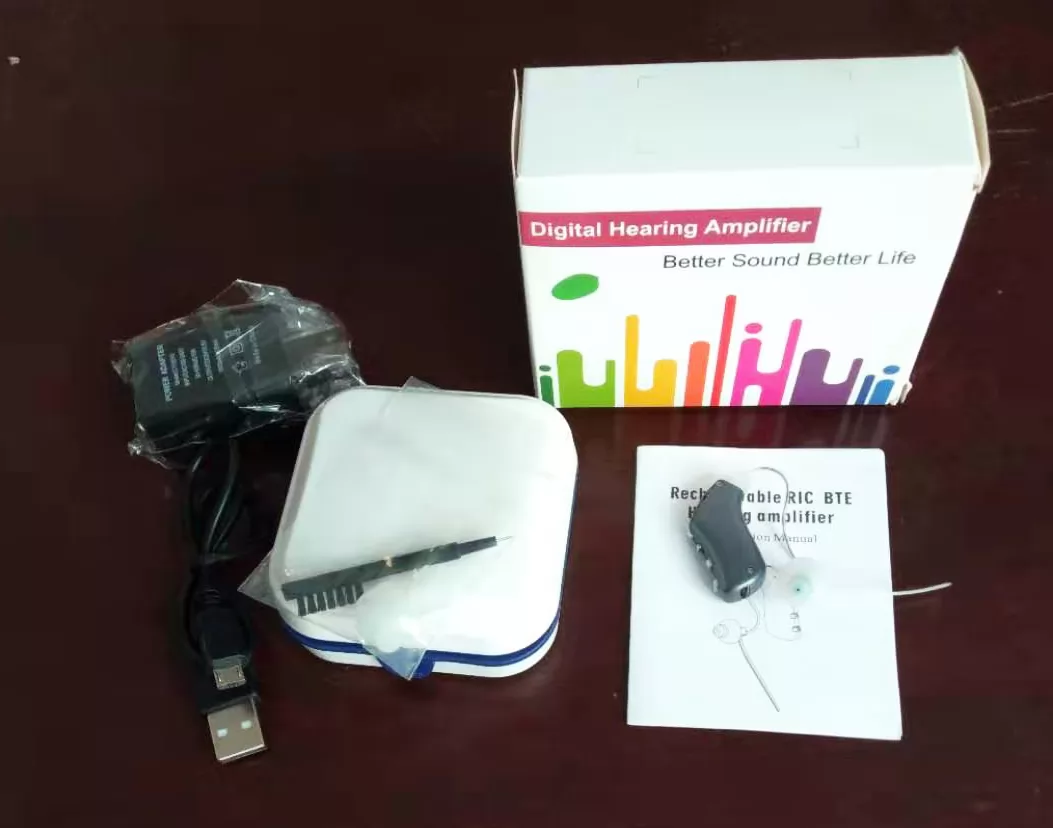 Welcome to contact us here:
WhatsApp
/Wechat:(86) 185 6577 5544
Email: sales@earsmate.com , info@byvisiontech.com
Website: www.oxsound.com , www.earsmate.com
Share your thoughts with us today!
Showing

6

of

0

reviews
Contact Us Now
Enter your inquiry details, We will reply you in 24 hours.
Phone can't be empty
Phone
Products can't be empty
Products you want
Verification code error

People who viewed this item also viewed